Have you always wanted to learn how to start a blog in Nigeria and create a blog all by yourself?
Just like you, I have always wanted to create and start a blog in Nigeria that I will own, I used to be a blogging newbie, I went through the same problems every newbie is going through when it comes to starting and creating a blog.
Back in 2007 when I started in the online world, I knew nothing about blogging nor how to start a blog, I can remember everything was just so complex and confusing.
Now I know a lot about blogging and how to start a blog in Nigeria from scratch! I have helped more businesses to create and start a blog for their businesses and they're doing pretty well.
This makes me consider myself someone you could listen to when it comes to learning how to start a blog right here in Nigeria.
I'm not some sort of Guru, but I certainly do know some stuffs.
Starting a blog and knowing how to create a blog is a unique piece you can employ to make money online.
I created this post to give you a fast, full-proof guide to help you learn how to start a blog in Nigeria all by yourself, without having to learn HTML or waste your time reading long, boring tutorials.
I also want to help you avoid all the expensive mistakes that most people make.
If you're still contemplating creating a blog, I talked about 5 insightful reasons to start a blog today and I'm sure you'll find it reasonable.
This well-researched do-it-yourself guide is about 3,300 words, but it'll be simple, relatively easy, and definitely easy to understand.
For Offline Use, I have created the ebook of this post to help you learn how to start a blog. Download it here. (This guide has all the resources in this post in it).
Are you ready to learn how to start a blog in Nigeria?
How to Start a Blog In Nigeria, Blog Business
Here are important things to know if you're just starting to know how to start a blog in Nigeria:
Blogging is something you can do part-time or as a side hustle (business). As you build this business and invest more time in it, you'll learn so much.
You should know that a blog is just like a small office, a shop, warehouse or kiosk where people can visit you online and check out what service you're rendering or product you're selling.
This means the office or shop has to be paid for like rent (Note: I'm not the one you'll pay). The good news is this rent is less expensive when compared to a traditional office/shop rent
So, Blogs and blogging require little investment on your part. Trust me, this very little investment is worth it.
NOTE: This is a Beginners's Guide to starting your blog, But I promise you'll find it helpful.
6 Easy Steps On How to Start a Successful Blog In Nigeria
As you'll see in this practical guide, you'll learn how to start and create a blog all by yourself in 6 steps as follows:
STEP 1: Choose Your Web Hosting Provider
STEP 2: Choosing Your Blogging Platform
STEP 3: Register Your Domain Name
STEP 4: Get a Web Hosting Plan
Step 5: Install WordPress on Your Web Host
Step 6: Design Your Blog
STEP 7: Learn How to Make Money Blogging In Nigeria
More about the steps in the body of this article. But first, how much will it cost you? Wouldn't you want to know?
How Much Will Creating & Starting a Blog Cost You?
I'm sure you don't want something that's too expensive so I researched out the cheapest hosting service providers that will enable you start and create your first blog.
It will cost you a total of $20.75 (N7,681) to get your blog up and running in the first year using the services and tools I recommend. You can look into the cheapest VPS hosting plans to make sure you stick to this budget.
The Two important things you need and the total cost:
Domain name: $10.86 (4,021 Naira)
1 year web hosting service: $9.88 (3,660 Naira)
Note: you're not paying me, you'll pay the service providers. You'll get to see the break down in the 6 steps below. Also, this is what it costs at the time of writing this.
Don't you think it's high time we started? Let's take it one step after the other.
Also Read: How to become a writer and get paid online
How to Create a Blog  – The Work Flow
This image above is the workflow for creating a blog all by yourself. So, in the following steps, you'll get to follow through and setup your blog.
Step 1: Understanding Domain Names
So, you need to know what domain names are and the importance of hosting services.
Domain Names
A domain name is a personal blog address. For example Facebook's domain name is "www.facebook.com and the Domain name of Oasdom is www.oasdom.com.
Your new website domain name will be www.Yournewwebsitename.com.
IMPORTANT: Your domain name should have a meaning, catchy and communicate a business perspective. Read this post on quick tips to choosing a domain name.
As someone learning how to build a website without coding, to be able to earn when you start building for others, you need to know something about domain extensions and their meaning.
10 Domain Name Extensions and Their Meanings
Culled from one of our posts in our free blogging course, here are 10 popular domain name extensions and their meanings.
Domain extension are categories of internet domain names, and there are several of them.
For example .com represents the word "commercial," and is the most widely used extension in the world.
Most businesses prefer a .com domain name because it is a highly recognized symbol for having a business presence on the Internet.
The official list of all top-level domains is maintained by the Internet Assigned Numbers Authority (IANA) at the Root Zone Database
In this infographic made by the team at Oasdom.com, you'll find ten generic top-level domain extensions that were created early in the development of the Internet.
10 Domain Name Extensions & Their Meanings by Oasdom
Now that you know what domain names and their extensions are, I'll explain to you what hosting a website entails then we'll move to registering a domain name and hosting that domain.
STEP 2: Understanding Web Hosting & Choosing a Web Hosting Provider
I'll be so straight to the point here. What is Web hosting and why is it important in web development?
NOTE: Read Everything on this page from start to finish.
What Is Web Hosting
A web hosting service is a type of Internet hosting service that allows individuals and organizations to make their website accessible via the World Wide Web.
Simply put, web hosting service providers help you house your blog or website on the internet. They're like Landlords online; you pay them rent to keep your blog LIVE and accessible to anyone.
There are hundreds of different web hosting providers like Hostgator, bluehost, Namecheap, siteground.com, etc.
Web Hosting Companies offer you 2 vital services among others namely;
Domain Registration and
Hosting service.
You can register your domain name (www.yournewdomainname.com) on any domain registrar or web hosting provider of your choice.
Note: Prices offered by these platforms vary.
Once you register your domain name, you'll have to host that domain name on a hosting service.
Interestingly, you can register your domain name and purchase a hosting platform all together on the same hosting platform. (That's what I'll urge you to do).
But a quick question is;
Which Hosting Platform Should You Go For?
Seriously, it all depends on you. There are top leading hosting services are Bluehost, ipage, Godaddy, etc.
These are hosting companies outside Nigeria and on a professional scale, I'd go for any of these, depending on my pocket and the features they provide.
There are hosting service companies too in Nigeria and Africa at large, we have domainking, web4africa, etc.
But with My experience so far, when it comes to ease of use, super fast customer support, and most especially for beginners, I recommend Namecheap.com. It's probably one of the cheapest.
You can start for as low as $2 per month, (you'll see in coming videos in this course).
I've developed sites for Cardrill.com, gadgetstripe.com, domkinutfabrications.com, urbanservicesltd.com. All were designed without a single line of code, all domains were registered and hosted on Namecheap.com.
Why? The traffic on the sites I build for my clients are low, and also that's the budget they have on ground.
It's not compulsory you host your website or that of your clients on Namecheap.com but here are reasons why I host on Namecheap below.
Why I recommend NameCheap Web Hosting For Starters
First is the cheap cost and secondly, it is VERY easy to use for beginners. Not only that, their team can help you handle technical issues while you seat and watch.
On namecheap, purchasing a domain name is currently $10.98/year meaning (N3,952), but if you register in their holidays or promo period, it will definitely be cheaper.
1 year web hosting on Namecheap.com for (12 months) costs just $24.88 meaning (N8,956) for the first 1 year.
With a total little investment of N12,908, you'll get a super functioning LIVE and accessible website or blog.
Don't forget, instead of paying $24.88 for the first year, you can pay just $2 for the first month, so that you'll be able to learn how to build sites, without putting in so much money.
If you still don't know the difference between a blog and website check the key differences and similarities between a blog and website.
IMPORTANT NOTE on Domain & Hosting Renewals
You'll have to renew/reclaim your domain name at $9.88 (N3,556) after every year.
Also, you'll renew your hosting plan after 356 days (1 year) for $38.88 (i.e around N14,500), if you're going with Namecheap. For other hosting companies, its expensive.
I quickly compared the pricing of two web hosting companies in the image below:
Bluehost, Siteground, and others are better than Namecheap, but they are expensive.
Namecheap gets a little from your pocket and gives you great customer support whenever you need them.
By placing an order for the 2 services at Namecheap.com (domain registration and hosting) at N 12,909, you can get a website hosted and accessible. (That's if you're paying for 1 year hosting straight and not $2 monthly)
Meanwhile, Bluehost and many others won't allow you pay monthly, they bill yearly.
Now see why I recommend Namecheap
Quick Disclaimer:
I must be very honest with you. If you choose to go with what I recommend – Namecheap, Please note that Namecheap will pay me a small commission for REFERRING you to them if you buy and use their hosting service Following any of the namecheap links on this course. This comes at no extra cost to you. They pay me from what you pay them.
So I'll really appreciate it if you purchase a hosting plan through any namecheap link on this page. Sounds fair enough? Good & thanks.
WARNING:
This question may come to your mind; "can't I get a FREE web hosting service providers?"
There are ENOUGH free web hosting service providers BUT, DON'T EVER use free web hosting services. In other words don't go for free hosting.
Let me explain…..
Free Hosting VS Self-Hosting
Have you ever stumbled upon any blog or website like www.thewebsitename.wordpress.com? Or www.thewesitename.blogspot.com Or www.thewebsitename.website?
Those types of website are FREELY hosted and managed by WordPress, Blogger etc. themselves. That's free hosting; you don't have total control over it.
Like I've experienced in some free hosted blogs, your blog can be deleted at any time. So, you SHOULDN'T use free hosting.
When you see a website with a '.com' immediately after the website name e.g www.oasdom.com, or www.thewebsitename.com the website is self-hosted. You have FULL control over it.
Summary of Points About Web Hosting:
Purchase & Renewal: You'll definitely need to purchase a web hosting account and renew after every 365 days, or else, your site won't be accessible.
Free Hosting: You'll find website names like these:
sitename.wordpress.com e.g www.animalfarm.worpress.com
sitename.website e.g www.freecallsagain.website
website.blospot.com e.g www.okesteve.blogspot.com
Self-Hosting: You'll find website names like these:
sitename.com e.g www.oasdom.com , www.facebook.com, www.nairaland.com
My advice: Go for self-hosting (.com) and don't go for free hosting (.thirdpartyname).
One Important thing is: You're not allowed to advertise on most free blogging platforms, making it much harder to ever make money from blogging.
Namecheap provides both free hosting and self-hosting service, but with the explanation above, we'll go with their self-hosting (i.e you pay for it). More on it in step 3.
Now that you have a proper understanding of what a domain name is and what web hosting services are all about, it's time to register a domain and host your web address.
Did you find this part informative? Please let me know in the comment box below, coupled with questions you might have. I'd really appreciate it.
Now let's move to the real deal on registering a domain name and purchasing a web hosting account.
STEP 3: How to Register Your Domain Name & Purchase a Web Hosting Account (Video)
Here' we'll follow the workflow in the video below.
First, (if you choose to use my link), visit Namecheap.com with my affiliate link here then see the video below to learn how to register your domain name and purchase a web hosting account from any hosting platform.
In this case, we'll host with Namecheap.com.
IMPORTANT NOTE: The video is one big part of another premium course on How to Design Super Stylish Websites and Make Money Doing it For Others
STEP 4: Install WordPress, Activate SSL & Open A Customized Email Account (Video)
In this video lesson, you'll learn how to Install WordPress through your cpanel account, activate SSL certificate that comes with your hosting, and open a customized email account.
You may want to read the quick notes on choosing your blogging platform – WordPress, after watching this video below.
IMPORTANT NOTE: This video is one big part of another premium course on How to Design Stunning Killer Websites and Make Money Doing it For Others
Why You Should Use WordPress Blogging Platform
There are many blogging platforms to choose from. You can make use of WordPress, Tumblr, Blogger any other. For me, WordPress is the best.
WordPress is an online, open source website creation tool written in PHP. It is probably the easiest and most powerful blogging and website content management system (or CMS) in existence today.
More Facts:
WordPress and its countless features are 100% FREE for everyone to use
Over 75 million blogs and websites use WordPress as their blogging platform
Super easy to set-up
WordPress comes with tons of free themes and layouts (they are countless)
There's a support forum for every WordPress user if they get stuck
There are over 30 translations of WordPress
WordPress is most popular with Business websites
As you can see from the above points, WordPress is your best bet especially if you're just starting out. But, there's something you need to know: There are 2 WordPress systems.
The 2 WordPress Systems
You'll need to understand the 2 WordPress Systems
You're wondering what the difference is right? That's why I'll need you to pay more attention here.
WordPress.org
WordPress.org is your best bet here. It allows you to have full control of your blog. It allows you to have .com at the end of your blog name, helping your blog/site name stand out with a credible tone (.com)
WordPress.com
WordPress.com is a free hosting system. Remember that you can't go for free hosting. Serious business owners don't use WordPress.com because it ends your blog name with .wordpress.com
More Differences
WordPress.org has enough advantages.  WordPress.com is Free and has limitations.
Now you see why I have emphasized on ignoring free hosting and embracing self-hosting.
It's not just WordPress.com, (dot) blogspot.com too is free. Instead of going for a long www.websitename.blogspot.com or www.yourwebsitename.wordpress.com, your blog name should be (dot) com.
That's why in the video above, we'll install WordPress and have full control over it.
Once you've installed WordPress, activated your SSL certificate and opened a customized email for your site, we'll have to access your WordPress dashboard.
Did you find this part informative? Please drop your comments.
BONUS: How to Access Your Customized Email Account On PC & Smartphone (Video)
Accessing a business email on PC is kinda easy, but on phone, things can be tricky, when it comes to setting it up.
Some businesses need to respond to customers and other clients on the go, so it is important to know how to access your customized email account on phone.
So, here's how to access your customized email account on PC and Smartphone in the video below.
IMPORTANT NOTE: This video is one big part of another premium course on How to Design Professional Stunning Websites and Make Money Doing it for others
How to Access Your Customized Email Account On Smartphone
First, Install Gmail App
2. Scroll down to the areas you have existing gmail accounts and Click "Add Account"
3. Click on "Other"
4. To add your email address, Enter "info@yourdomainname.com"
5. Click "NEXT"
6. Choose "Personal (IMAP)"
7. Insert your customized email password (The one you used when registering in the cPanel)
8. Leave the server as "yourdomainname.com"
And You're Good to go.
You can access and reply mails on your phone on the go.
STEP 5: Accessing Your WordPress Dash Board – First Things to Do (Video)
In this part, you'll learn how to access your WordPress dashboard and carry out some quick tasks which are important.
You'll learn how to:
Install plugins
Create important pages
Make certain settings to your site
Create Categories and more
Ready?.
See EACH of the 3 videos below.
IMPORTANT NOTE: These 3 video series are one big part of another premium course on How to Design Professional Stunning Websites and Make Money Doing it for others
1. Accessing Your WordPress Dashboard & Installing Plugins
Check it out:
2. Creating Important Site Pages & Categories
Check it out:
3. Making Important Settings On Your Website
Check it out:
STEP 6: Design Your Blog
This is the final step where you add a styled design to your blog. So, you need a theme.
A theme changes the design of your website, often including its layout. Changing your theme changes how your site looks on the front-end, i.e. what a visitor sees when they browse to your site on the web.
There are thousands of free WordPress themes in the WordPress.org Theme Directory, though many WordPress sites use custom or premium themes.
How to Start a Blog: Installing a Theme Plus Video
All you need to do is: Watch this video or Follow the instructions in the text instructions below the video.
To do:
Login to your WordPress admin page or dashboard.
On your web browser type: www.yourblogname.com/wp-admin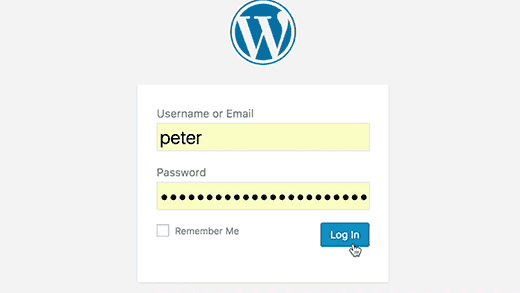 Once in your admin area, Find 'Appearances' in the left sidebar of your dashboard, then you click on 'themes'.
On the next screen, you'll see several themes are already installed. You can activate any one of the three.
If you don't like those, click the "Add New" button at the top, or the great big "Add New" square to start searching for a theme.
As you're searching for the theme you could possibly use from thousands of available themes, you can preview each of them and see what your blog/website will look like.
When you've found a theme you like, you'll find a tab called 'Install themes'. Click it. Once the theme has been installed, all that's left to do is click "Activate" on the next screen:
Once activated, the look and feel of your new blog will change to the style of theme and you're good to go.
Alternative?
You can head to a premium theme websites like elegantthemes.com or Themeforest.net and buy a theme for a reasonable investment. They usually cost around $59 – $69 per theme.
NOTE: At oasdom.com we use a premium theme and not a free theme.
Or
For a Start Use any of these 3 Stylish Free WordPress Themes
Since you're just creating a blog, I picked 3 simple but elegant free WordPress themes that you may find appealing and easy to use.
Follow the link that comes with each to preview and download.
You can also check out 15 Free WordPress Themes to Professionally Style Your blog (I recommend you use these when you've known your way around WordPress dashboard, posts, pages etc.)
After buying a premium theme or downloading from the 3 free themes that I recommend (Note: Your download will usually be in a ZIP file)
Go to 'Appearance' in the left side of your dashboard, click on 'themes', then 'add new theme' just like the above procedure, then click the blue 'Upload theme' at the top.
Click 'Choose file' to select the theme you just downloaded enclosed in a ZIP file, from the folder you downloaded to.
Choose the file then click the 'Install' button next to it (This will take some few seconds)
After you've installed, click the 'Activate' button. With this, your website/blog will have a new look.
So if you start getting tired of your current blog theme, you can just switch to another one without losing any precious content or images.
Now head on to your web browser in a new tab and type www.yoursitename.com and you'll see that your website or blog has a new face and that's what visitors will see when they visit your blog.
But how can you make your homepage look beautiful as the demo on the poseidon theme I suggested above?
How to Create a Homepage For Your New Blog
IMPORTANT NOTE: Once you install and activate either of the free themes above, you'll have an unorganized page or even a blank page, and I'm sure you'll want your visitors to land on a reasonable homepage of your blog.
I've created this video below to help you create an organized homepage for your new blog. You'll also learn:
Where to design your logo
How to add the logo to your blog's menu tab
How to add menu to your blog and;
Other tips
I'm sure you'll find this important video to be so helpful.
Now let's move to the last part of this tutorial.
Make Money From Blogging, Blogging For Money
First you need to answer this: Can blogs really make money? You know what, I've given an insight into that. Read the post below:
Read: Knowing the truth: Can Blogs really make money?
The fact is blog are so crucial to helping businesses and brands get exposure, present their products and services, etc. Also, expert bloggers reap huge rewards in profit, from their blogging efforts.
The likes of Linda Ikeji, Makinde Azeez, Bella Naija and more are making huge income from their blogs. But how can you make money blogging?
How to Make Money From Blogging In Nigeria
I'm more than confident that you won't want to go through the stress of starting and crating your blog just for fun, you definitely want to earn online by so doing.
So, I have put together 2 other articles that will help you learn how to monetize your blog in Nigeria. It starts with:
Note: Making money on your blog isn't something you achieve in a day, there's so much time you need to put into it. You'll need to build a business around your blog, a web business and not just a website.
If you join Oasdom's online community you'll learn more about leveraging th power of the internet for profit on your blog and more..
Conclusion: How to Start a Blog In Nigeria – Create a Blog & Make Money
I'm sure this article has achieved it goal. You've known how to start your blog.
Now that you've learned how to start a blog, all you need to do is to start adding important pages, posts and other contents to your blog or website.
And that's it! If you've read this far, you'll agree with me that you can now start a blog or create a blog all by yourself, though it is truly technical but understanding what, how and why things are done sets you on the right path.
Note: It took a while to put this post together, I'll really appreciate it if you consider giving this content a share on facebook or twitter. Thanks a lot.
How to start a blog | how to start a blog | how to create a blog | how to start a blog