Ever asked the question, how many countries are in Asia? Well, we bring to you the full list of all Asian countries and their capitals.
How would you feel
if a country such as the Maldives decided to withdraw from Asia in the same manner that the United Kingdom withdrew from Europe and a request was made for Nigeria to replace them and join the list of Asian countries? Lailai, there is no way that will work.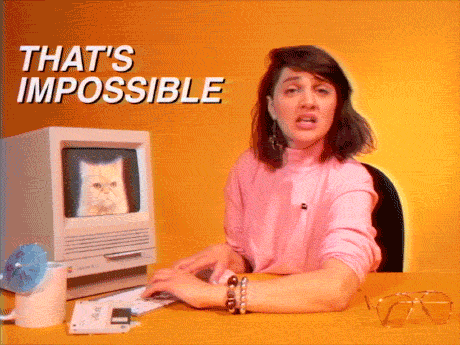 There is a standard method for classifying countries according to the continent. What are your thoughts about that?
Because China and India are the first two countries that come to most people's minds when they hear the word "Asia," I think it would be wonderful to shed more light on the list of Asian countries. The majority of people think of China and India when they hear the word "Asia."
It is possible that this is due to the enormous size of their population. While we are discussing the countries that makeup Asia in this post, you will also get an answer to the question "If Indians are a part of Asia, then why aren't they termed Asian?" You will find the explanation to this question further along in the post.
Overview of Asian Countries
Life is incredibly complex because there are lots of things going on in our environment at all times.
We all know that Asia is the most populous continent in the world, and has the top wealthiest countries of the world in it.
So, sit and relax for full details.
Before I go further to name the list of Asian countries, it would be interesting to know some facts that I believe you didn't know about this great continent.
Asia is the world's largest and most populous continent as it covers 30% of the earth's land area and has a total land area of 44,579,000 square kilometers.
The longest river in Asia is the Yangtze River (which is 3900 miles) and it is the third-longest river in the world.
Have you heard of the Great Wall of China? It is an almost 14,000 miles long wall that was built to protect them from their enemies.
Asia is also the home of the highest and lowest points on Earth. The highest point is known as Mount Everest which reaches an elevation 29,035 feet (8,850 meters) and the lowest point which is 1,410 feet (-395metres) known as the Dead Sea.
Also, out of the 10 largest cities in the world by population, seven of cities are from Asia and these cities include Shanghai, Beijing, Istanbul, Karachi, Mumbai, Gauangzhou and Delhi.
Bhutan which is also on the list of Asian countries is the only country that banned the sales and production of tobacco.
Another funny thing about the countries in Asia is sales of canned air, due to high level of air pollution in China. Isn't that not funny enough?
Also, some countries in Asia are one of the most corrupt countries of the world.
In fact, we have different types of air depending on your choice and flavor e.g. mint-flavored air, chocolate-flavored air, and orange-flavored air. This is awkward and this should make us appreciate our dear creator who makes air readily available in nature and free for all.
Also, North Korea which is also on the list of Asian countries has the lowest amount of mobile phones with only 8 phones per every 100 citizens in the country. Na wa o… Is this country that poor?
Well, we will find answers to that in some of our other posts. But, you can think about the exploit of North Korea, when it comes to the accumulation of nuclear weapons. For the exploit of North Korea and its dominance in world politics, they should top the list of Asian countries.
The least populous country in Asia is the Maldives, consisting of 345,000 people and covering an area of 115 square miles. For the fact that it is small, it must not be excluded from my list of Asian countries.
Related: List of top twenty largest states in Nigeria
Tales About Countries In Asia
The name "Asian" is derived from the Assyrian word, 'asu' which means "east."  Another possible explanation is that it was originally a local name given to the plains of Ephesus.
Asia is bounded by the Arctic Ocean to the north, the Pacific Ocean to the east, the India Ocean to the South, and Europe to the West
Asia is the only continent that shares borders with two other continents (Africa and Europe). Check out the list of African countries.
The Population of Asia Continent
The current population of Asia is 4,554,054,441. Whao! This is really amazing.  This continent is dominated by China and India which are the most populous country in the world.
Though, there are some other countries that are also large in population e.g. Pakistan, Indonesia, Japan and many more.
Just take a good look at China's population (1,416,308,405), is it not alarming when compared to Nigeria's population by states? Well China already made a policy of having one child which I think it is good for this country due to massive population.
You wouldn't want the world to become unnecessarily overpopulated. Would you? Well may be some people will move to space. When we know all the countries in Asia, then we will know if truly the continent is worth this population.
Asia has a massive population and has spent decades setting itself up as a continent to handle the world's manufacturing product. Now in terms of economy, where do most people think of living?
Well, many people tend to live in some countries in Asia e.g China and Japan. Two of the most populous country in Asia has the largest economy and they also lead the world in manufacturing of goods.
China and Japan are the 2nd and 3rd largest in the world that produces products and services which are used by people throughout the world.
Asia has many companies which have been serving multi-million customers all over the world. The population of China is big and factories hire thousands of people that only make small money.
Also Read: Must Read – 15 heroes and heroines that made a change in Africa
Most Populous Countries In Asia and Their Capitals
You need to know that a lot of things are made in China. In fact they also manufacture parts for airplanes. Hmm I just dey wonder how life would be without "Made in China" products, though some people believe that "Made in China" products are of low quality.
I'm sure some of us here wouldn't have a phone if not for them chinko phones", dem made in China products or should I call them tecno.
Even some of the big phones, we hold to read this particular article sef was packed in China, one of the phone families that can not be excluded from the list of Asian countries.
Before I go further on the list of Asian countries. Here is the list of 10 most populous countries in Asia, their capitals, and population
China (Beijing) – 1,370,793,000
India (New Delhi) – 1,189,172,906
Indonesia (Jakarta) – 237,774,520
Pakistan (Islamabad) – 207,310,000
Bangladesh (Dhaka) – 142,319,000
Japan (Tokyo) – 126,475,664
Philippines (Manila) – 105,509,230
Vietnam (Hanoi) – 89,316,000
Iran (Tehran) – 75,330,000
Thailand (Bangkok) – 64,262,000.
The five smallest countries in Asia are Palestine, Brunei, Bahrain, Singapore, and Maldives.
Also Read: the top 10 richest European countries you should visit
How Many Countries Are There In Asia?
Asia, as the largest continent in the world, comprises of 48 countries according to United Nations while three of these countries are considered to be transcontinental because they have part of their land technically in Europe and these countries are: (Russia, Kazakhstan, and Turkey).
The List of Asian Countries and Their Capitals
Remember Nigeria's state and capital anthem? Abia (Umaiah), Akwa Ibom (Uyo) of a thing right? Now, here is the list of Asian countries in alphabetical order.
 Countries In Asia and Their Capitals
Afghanistan (Kabul)
Armenia (Yerevan)
Azerbaijan (Baku)
Bahrain (Manama)
Bangladesh (Dhaka)
Bhutan (Thimphu)
Brunei (Bandar Seri Begawan)
Cambodia (Phnom Penh)
China (Beijing)
Georgia (Tbilisi)
Hong Kong (City of Victoria)
India (New Delhi)
Indonesia (Jakarta)
Iran (Tehran)
Iraq (Baghdad)
Israel (Jerusalem)
Japan (Tokyo)
Jordan (Amman)
Kazakhstan (Astana)
Korea, North (Pyongyang)
Korea, South (Seoul)
Kuwait (Kuwait City)
Kyrgyzstan (Bishkek)
Laos (Vientiane)
Lebanon (Beirut)
Malaysia (Kuala Lumpur)
Maldives (Male)
Mongolia (Ulaanbaatar)
Myanmar (Naypyidaw)
Nepal (Kathmandu)
Oman (Muscat)
Pakistan (Islamabad)
Philippines (Manila)
Qatar (Doha)
Saudi Arabia (Riyadh)
Singapore  (Singapore)
Sri Lanka (Sri Jayawardenapura Kotte)
Syria (Damascus)
Taiwan (Taipei)
Tajikistan (Dushanbe)
Thailand (Bangkok)
Timor Leste (Dili)
Turkey (Ankara)
Turkmenistan (Ashgabat)
United Arab Emirates (Abu Dhabi)
Uzbekistan (Tashkent)
Vietnam (Hanoi)
Yemen (Sana'a)
Also Read: Accurate list of all countries in Europe and their capitals
Asia Map With Country Names and Capitals
I hope you now have a deep knowledge about Asian countries. Would you like to pay a visit to one of the countries Asia?
As we all know that maps exist for the entire world, continents, countries, states, cities, villages down to street. So with a map it is easier to see the distances and relationships between areas of Asia on the map.
Then, this map of Asia will serve as a guide for you and with it, you can plan a trip to Asia.
Also Read: The map of Nigeria with states and the FCT
Sub Regions for All Asian Countries
Asia as a continent is so large and diverse and it is divided into sub regions which are:
Northern Asia
Central Asia
Middle East
Southern Asia
Eastern Asia and;
South Eastern.
List of Asian Countries and Capitals (Summary)
The list of Asian countries is complete, but there are plenty of other things to find fascinating about the continent of Asia. Since you have had the opportunity to consider the countries that makeup Asia, I believe that your perspective on the continent of Asia has evolved.
Here is the response to my earlier query, which was why, if people from India are a part of Asia, they are not typically referred to as Asian.
However, limiting human considerations will sometimes declare a link based on traits or any other item despite the fact that geographically speaking, India is undeniably located in Asia. People from other Asian countries, such as China, Japan, and Southeast Asia, could appear visually distinct from Indians.
Although there are many varied shades of skin color in India due to the country's rich cultural diversity, I would say that most Indians have a brownish complexion. Their complexion becomes darker with age as a result of the existence of melanin, whereas people from other Asian countries tend to have round faces, yellowish skin, and other characteristics like these.
Despite the fact that their physical aspects are so dissimilar, India is considered to be a part of the continent of Asia. So it's possible that this is the primary and best cause for it. So, what are your thoughts on this matter?
If you think that this post is helpful, please click the like button, share it with your friends, and leave a comment below.